It was a fantastic 20th anniversary celebration for AP&S.
Celebrating such a milestone is a great opportunity to have fun, build community and recognize the company's successes.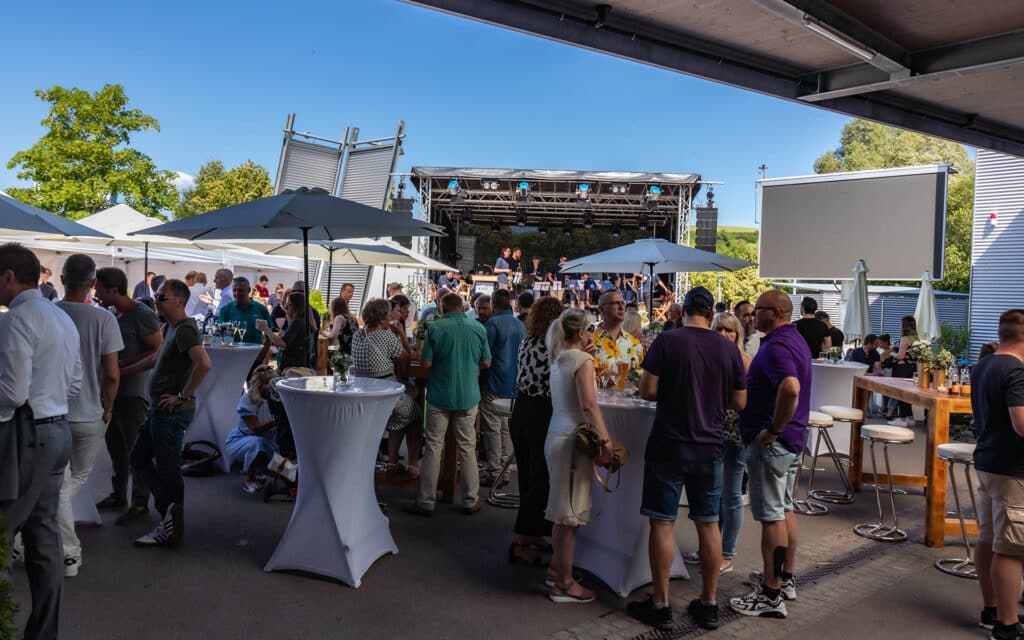 After the official start with the AP&S band "Reinraum-Musik" and the speech by Alexandra Laufer-Müller (shareholder & CEO), official representatives congratulated in their addresses: Thorsten Frei (Member of the German Parliament), Erik Pauly (Mayor of Donaueschingen), Dr. Christoph Münzer (Chief Executive @wvib).
Representing all AP&S employees, Christian Mayer, who has been with the company for 20 years, performed a refreshing musical serenade.
Many others accepted the invitation to be guests at the celebration. First and foremost, the approximately 270 employees with their families. We are grateful for this!
With his speech, founder & shareholder Horst Hall brought the official part to a close and was surprised along with the managing directors Alexandra Laufer-Müller (shareholder & CEO), Tobias Bausch (CMO & CTO) and Tobias Drixler (COO) by gifts from:
The sister company tepcon
The employees
A company tour of the production facilities also provided the guests with insights into the construction of wet process plants.
Communication was in the focus of the event, helped to strengthen team spirit and further promoted the positive energy within the company.